US politics live updates: Donald Trump's impeachment trial could begin in days as Nancy Pelosi prepares to send article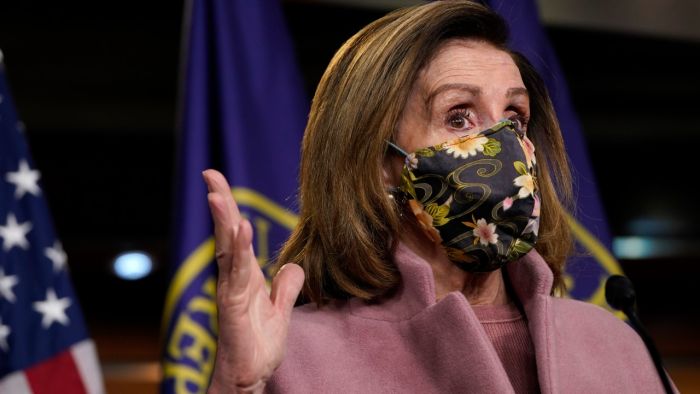 Democrats are weighing up how to hold the Donald Trump impeachment trial and push Biden's agenda
Democrats already had a lot on their plate before a second impeachment trial of Donald Trump dropped onto it two weeks ago.
And as a new era begins in Washington DC, they're figuring out how to squeeze everything in.
House of Representatives Speaker Nancy Pelosi said she will consult fellow Democrats about the Senate's readiness to begin former President Donald Trump's impeachment trial on charges of inciting violence at the US Capitol.
"I'll be talking with the managers as to when the Senate will be ready for the trial of the then-president of the United States for his role in instigating an insurrection on the Capitol of the United…