'Unimaginable trauma': Emaciated and abused dog up for adoption after 14kg transformation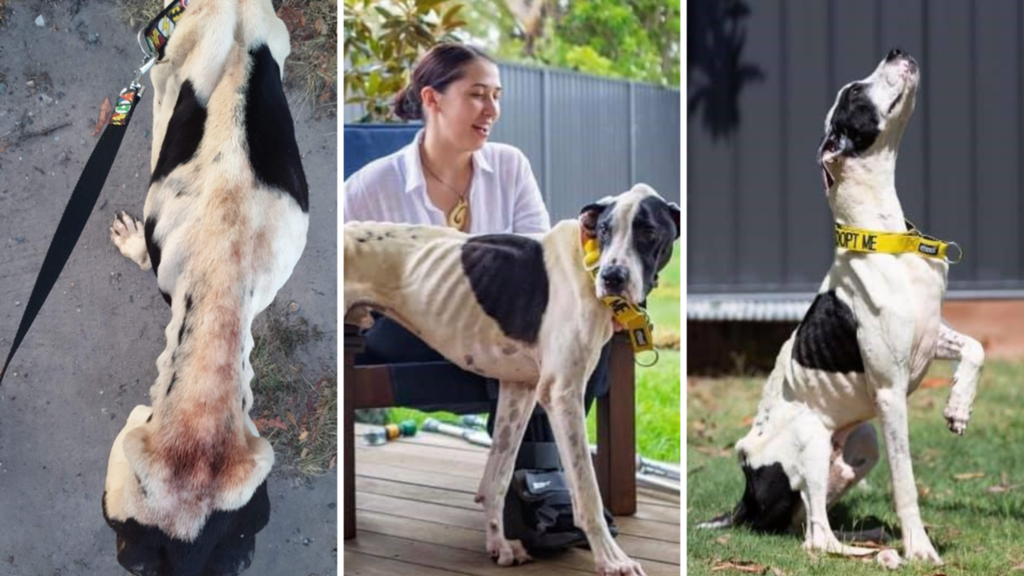 When abandoned Leo arrived in the care of Queensland animal rescuers, he was severely malnourished and struggling.
His emaciated frame shocked those at the rescue centre.
They said he had clearly experienced "neglect and trauma".
In a true tale of survival, Leo is now up for adoption after a 14kg transformation
A series of pictures have shown a very different Leo to the one who was surrendered.
The Queensland Staffy and Amstaff Rescue President Alana Gates said despite the appalling state he arrived in, Leo hasn't looked back.
"With the neglect and trauma Leo had clearly experienced before getting to QSAR, you would expect his spirit to have been broken but with the dedication of…