Truck drivers not the issue, Katter says, increase of road trains is the danger on Barkly Highway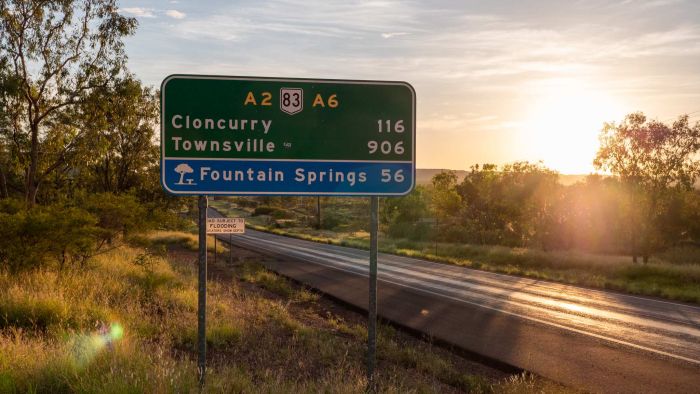 After a rise in fatalities on north-west Queensland roads, police have urged drivers to be careful, especially on the Barkly Highway between Mount Isa and Cloncurry.
Key points:
A fatal crash on the Barkly Highway in the past month prompts police to ask drivers to be aware of the road's conditions
The 120km stretch Mount Isa-Cloncurry is the section in question
Rob Katter says increased road train traffic is a "symptom" of the problem
Senior Sergeant Rob Maragna said the highway can be "challenging".
"There has been a significant, fatal traffic incident towards Cloncurry, then we've had a number of hit and run incidents," he said.
"We've have seven all up in the district, but a number of those have been on the Barkly."
He said a number of…