Teenager Rykah Burr dies days after car smashes into tree at Wolvi, east of Gympie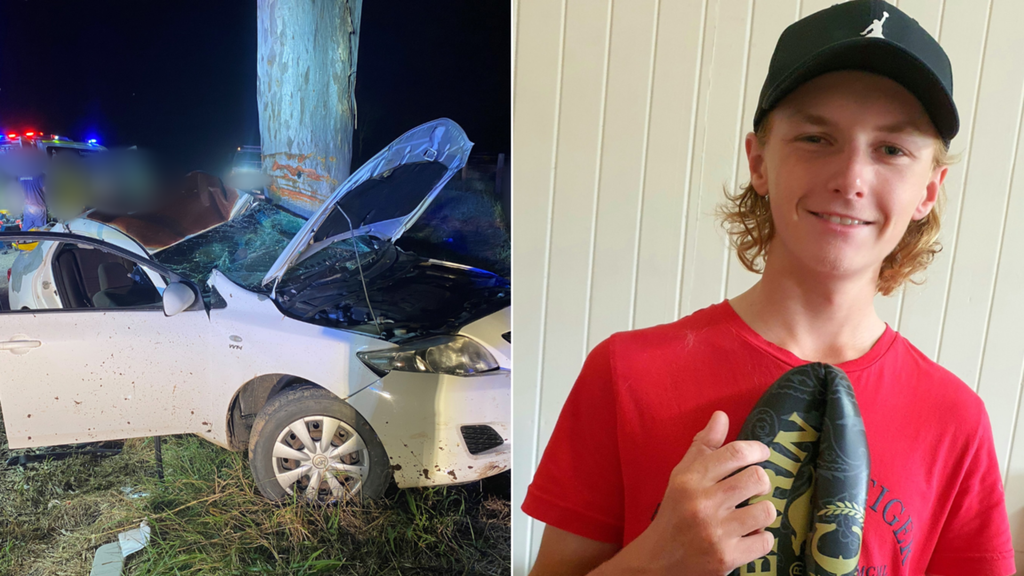 A "loved and respected" teenager is being remembered after dying in hospital days after a crash in Queensland.
Rykah Burr had been in an induced coma since the crash at Wolvi, in the state's Gympie region, on Sunday April 11.
The 18-year-old was one of three people in a Toyota Corolla when it veered off the road and smashed into a tree.
Rykah sustained critical injuries during the crash and died on Wednesday night.
Another teenager, also aged 18, died on Wednesday night, following the crash.
A 15-year-old girl was taken to hospital after the crash but has since been released.
In a statement posted to a GoFundMe page set up for Rykah and his family, the 18-year-old's mum Nikki Burr described him as her…