Sex, Drugs and Pork Rolls: Sydney Festival show the fruit of eight-year mission to make '100 per cent POC' theatre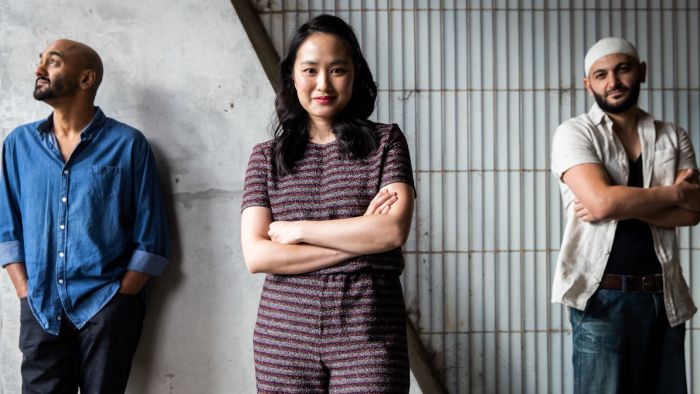 A white actor pissing into a bottle and calling it art? No thanks, Michael Mohammed Ahmad isn't interested. Nor does he need tickets "to watch some white guy literally improvising some nonsense and sweating on us".
The Arab-Australian author of award-winning novels The Tribe and The Lebs grew up in Lakemba in Sydney's west ("There were so many Lebs, we called it Leb-kemba") and knows that he doesn't have to fling "sweat on my audience to tell a compelling story".
"I can literally get onstage and talk for an hour about my family."
Ahmad, 35, says that growing up he was…