Britain says farewell to pandemic hero Captain Sir Tom Moore with guard of honour, WWII plane flyover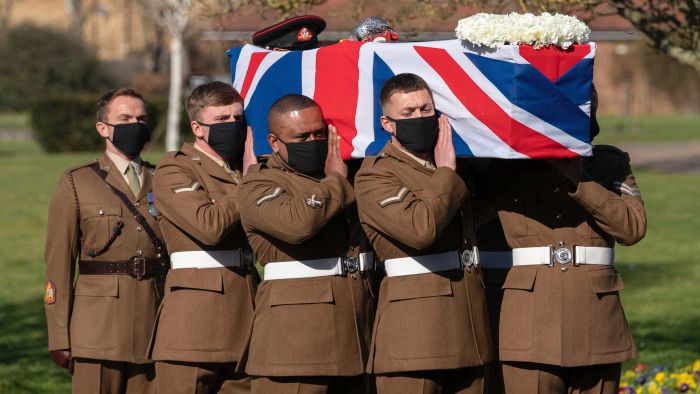 Britain has bid farewell to Captain Sir Tom Moore with a nationally televised funeral for the 100-year-old war veteran who became a global hero for his extraordinary fundraising efforts during the pandemic.
Key points:
Captain Sir Tom died in February
His fundraising efforts collected about $57 million
He had asked for his epitaph to be: "I told you I was old"
Soldiers formed a guard of honour at the small ceremony held by Captain Sir Tom's family at a crematorium in Bedford in central England.
Six soldiers from the Yorkshire Regiment, the successor to the one Captain Sir Tom served in during World War II, carried his coffin, draped with the Union Jack and his military cap and sword as 14 soldiers gave a firing salute.
Later, a World War II…