Auckland's seven-day coronavirus lockdown forces change to Australia-New Zealand T20 series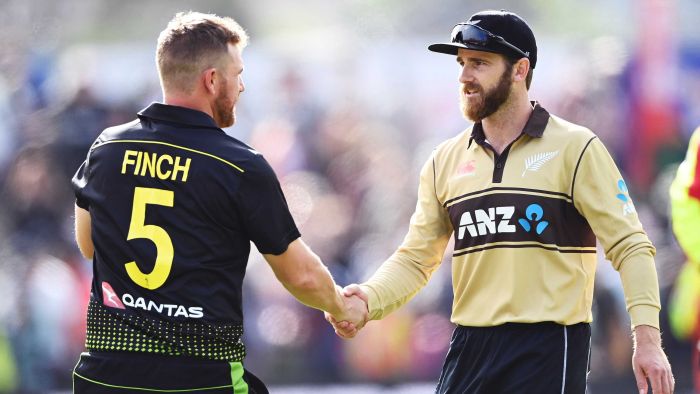 The Australian men's T20 match against New Zealand in Auckland has been shifted amid coronavirus concerns, with Wellington to host the next two fixtures without spectators.
Key points:
The New Zealand government announced Auckland would enter a seven-day lockdown beginning on Sunday
Australia was due to play New Zealand at Auckland's Eden Park next Friday
Wellington will host the next two matches in the T20 series
New Zealand Cricket (NZC) scrambled to change the five-match series on Saturday, as the country raised its COVID-19 alert levels.
New Zealand Prime Minister Jacinda Ardern announced Auckland would go into a seven-day lockdown from early Sunday.
Ms Ardern on Saturday night raised Auckland's alert level to three — which halts all…